The Jamaica Association of Sports Medicine
A multi-disciplinary organization whose mission is:
"To provide optimal care for the sportsperson through diagnosis, treatment,
rehabilitation, injury prevention and education towards maintaining Jamaica's
international status as a premier sporting nation."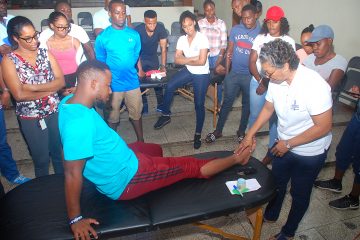 Conducting practical workshops is an integral aspect of JASM's services. On the spot, practical workshops are conducted to further reinforce a variety of current concepts and practices...
Find out More
The JASM takes pride in the preparation and delivery of evidence-based information on current concepts and practices in Sports Medicine and overall human wellness. Topics explored include...
Find out More
About Us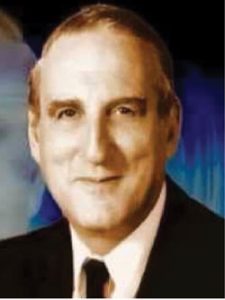 Established in 1979 by Dr Arthur Wint and Dr John Golding, the Jamaica
Association of Sports Medicine has evolved as a multidisciplinary organization
that continues to provide leadership and extensive support for Jamaica's athletes
and the country's sport development aspirations. The Association convenes
professionals in the fields of Sports Medicine, Orthopedics, Sports Physiotherapy,
Sport Psychology, Nutrition, and Massage Therapy in providing first class support
for all athletes. The JASM is complemented by a Western Branch and a Central Chapter.
Our Impact
The Jamaica Athletics Administrative Association (JAAA) has had a long and rewarding relationship with the Jamaica Association of Sports Medicine. The professionalism and expertise of its members have served Jamaica's Track & Field immensely as demonstrated in the preparation of our athletes who have excelled in the international arena."
JAAA
Jamaica Athletics Administrative Association
Excellence in action! The professional service given by the JASM team at our schools' sports events is invaluable. Looking forward to many more years of collaboration "
ISSA
Inter-Secondary Schools Sports Association
Latest News and Research
Find out the latest news about your Sport Medicine and health related needs.
We are always happy to hear what you have to say so be sure to leave a comment.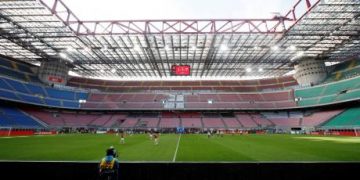 January 8, 2016
While football leagues around Europe are still debating whether and when to resume playing amid the coronavirus pandemic,...
Read Post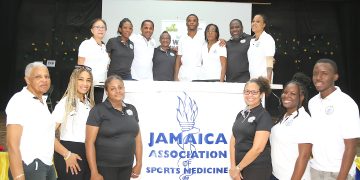 April 12, 2023
Periodic Health Evaluation Screen for student athletes in the county of Surrey by the Jamaica Association of Sports...
Read Post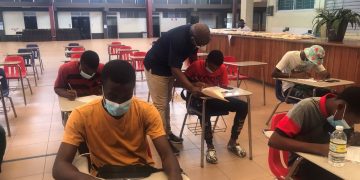 September 22, 2022
The Jamaica Association of Sports Medicine (JASM), is a multi-disciplinary body of practitioners whose primary objective...
Read Post