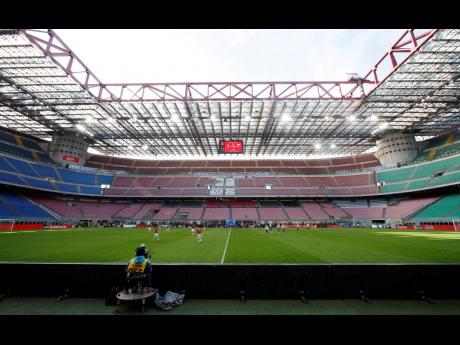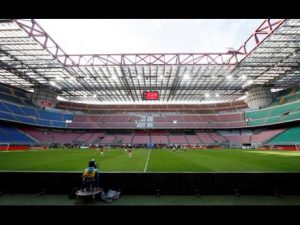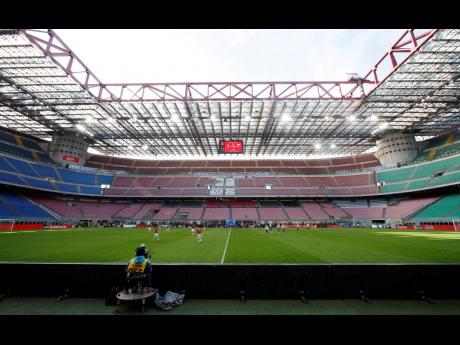 While football leagues around Europe are still debating whether and when to resume playing amid the coronavirus pandemic, the leader of the continent's Federation of Sports Medicine Associations is calling for a detailed series of tests to clear athletes before they return to training.
Maurizio Casasco, who is also president of the Italian Federation of Sports Medicine, said guidelines recently published by his domestic federation should be extended for all of Europe – especially if UEFA intends to resume the Champions League and Europa League anytime soon.
"There needs to be a common protocol," Casasco said in an interview with The Associated Press. "At both the national and European level, if there's a competition being contested the rules have to be the same for everyone. … And not only for football but for all pro sports."
The protocol developed by the Italian federation starts by dividing athletes into two categories: Group One for those who have already tested positive for the virus or shown symptoms associated with it; Group Two for those who haven't tested positive, including athletes who were in contact with people who tested positive but who remained asymptomatic.
First, athletes in both groups will be tested for the virus. Athletes who test negative will also be tested for immunity – and athletes shown not to be immune will be retested every four days.
Athletes in Group One then have to pass strength tests while at rest, during and after physical exertion. Next up is a doppler echocardiogram, then a Holter monitor (a 24-hour echocardiogram), followed by spirometry breathing tests, a full range of blood exams, a lung X-ray and, finally, clearance that the athlete is no longer infected.